Looking after your mental wellbeing on lockdown
Mindfulness
|
Saturday 11th April 2020
With everything that's going on at the moment, I'm finding myself with a lot more free time. Many of the things I used to do to distract myself are no longer options, and I'm spending a lot more time with my own thoughts. This can be really difficult sometimes, and I'm sure I'm not alone in feeling this. Needless to say, the sudden change in circumstances has been pretty hard for many of us. So I'd like to take some time to share a few things that are helping me deal with everything right now.
The first is the practice of mindfulness. Personally, I'm a worrier. If a negative thought or idea pops up in my head, I have a hard time getting rid of it. The anxiety takes root, and eventually percolates through my thoughts entirely, such that all of my thought patterns end up tainted with negativity, and if I'm not careful this can spiral out of control. Does this sound at all like you? Perhaps mindfulness can help.
The key thing about what I've described is that there's a feedback loop at work here: some initial worry or concern blossoms and this causes anxious feelings, which in turn spawns more uneasy thoughts, which worsens the anxiety, and so on. Practicing mindfulness is a great way to break this cycle and give your mind a chance to return to a calmer state.
Be mindful
This practice can take many forms, but in essence, what you want to do is be consciously focusing on something, thus depriving your overactive mind of its ability to dwell on what's bothering you. This focus can take many forms, but for me what works best is focusing on breathing. There are a range of pranayama techniques that can help, such as dirga pranayama (complete breath), nadi shodhana (alternate nostril breathing), or kumbhaka pranayama (breath retention), however if these techniques sound too complicated for you right now, you can simply start with trying slow, even breaths, while paying attention to the way the breath feels as you expand and contract with each inhalation and exhalation.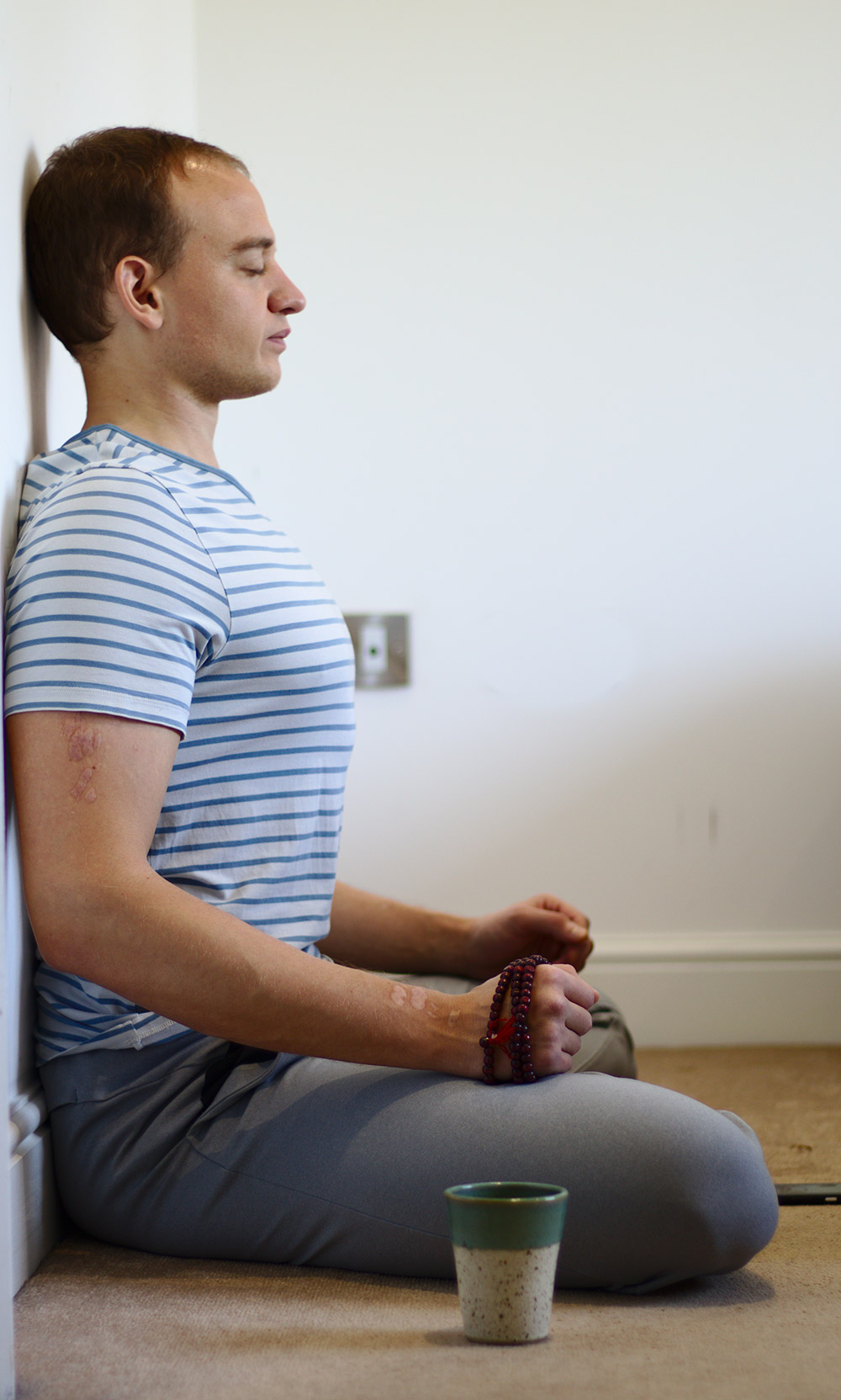 If and when you do find your thoughts wandering during this exercise, just observe the fact that your mind has become distracted, and try to return focus to your breathing, without allowing yourself to get too frustrated by this disturbance. To help keep you on track, it can be helpful to count the duration of each breath, or maybe count the breaths themselves up to 10 and then reset the count.
What I've described might sound easy, but it really isn't - it takes practice to be mindful, but I assure you it does get easier over time, and the more you do it, the more effective this technique will be at helping you stay grounded.
---
The second thing I'd like to mention is simply staying positive. I know this sounds trite, but remember as Epictetus famously said, it's not things that disturb us but our perception of those things, and although our perception isn't entirely in our control we can certainly influence it with our behaviour. I tend to be a fairly negative person by default, so I have to work at trying to maintain a positive attitude.
Be grateful
Something that helps me a lot is practicing gratitude. Practicing gratitude is all about taking the time to appreciate the positive aspects in your life, the things you have to be grateful for, big or small. This could be anything from a simple pleasure - your breakfast this morning, the cup of coffee you're enjoying, maybe something that happened to you today, something nice that somebody did - or maybe something more personal, like the positive influence of a friend or partner. Once you've identified some things to be grateful for, how you appreciate them is up to you. For some it's enough to mentally enumerate them, but personally I find it helpful to write things down in a notebook throughout my day, then I can review them in the evening (or even if I have a low-point during the day).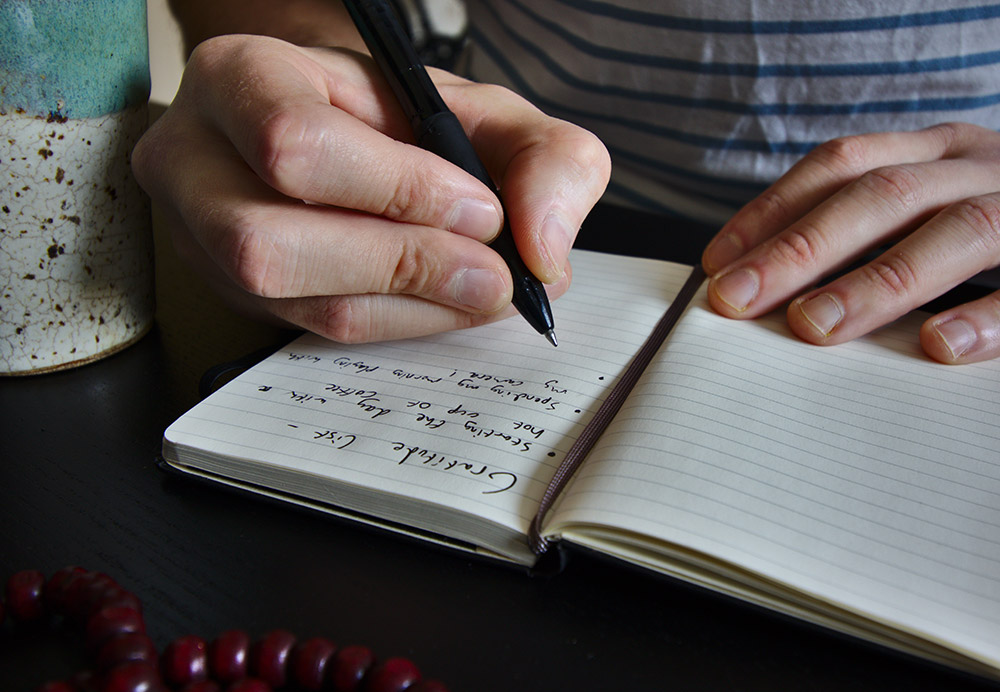 I know that it can be really hard to find things to be grateful for when you're going through a difficult time, but in this case it's all the more useful if you can persevere, because anything you can come up with is going to help lift your spirits and deal with whatever it is you're facing.
It's a troublesome time for all of us, but remember, this too shall pass, and we'll come out of it stronger and more resilient than before. I really hope that some of this has been useful, and if you have something you'd like to share that has been helping you to cope with your lockdown experience, I'd love to hear it. You can email me at alex@storkey.co.uk or find me on Instagram (@storkme0)